WELLER

TRANSMISSION
+ EATON ADVANTAGE™ SERIES OR EVERTOUGH™ CLUTCH
+ EATON-APPROVED LUBRICANT
= 3-YEAR/UNLIMITED-MILE TRANSMISSION WARRANTY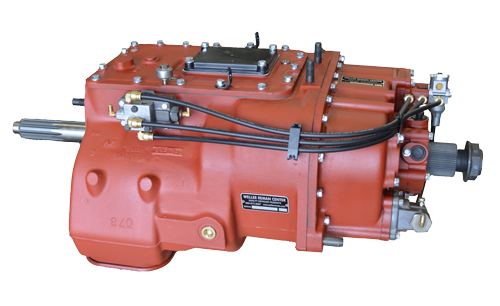 What is the Weller Reman Bundle?
Receive an enhanced 3-year total warranty on your transmission when you bundle a WELLER Reman transmission with a genuine Eaton Advantage Series or EverTough clutch and Eaton-approved lubricant. Standard warranties apply on individual purchases of the transmission and clutch.
Choose WELLER and get legendary support for Maximum UpTime!
Electronics are not included in
the 3 year warranty.
Excludes Lightning transmissions
(FRLO models).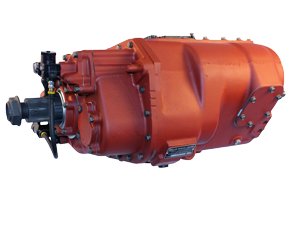 Step 1: Select a Reman Transmission
A WELLER Reman transmission is made with Genuine Eaton parts and more new parts than an ordinary rebuild. Every unit is performance tested to ensure OEM quality specifications.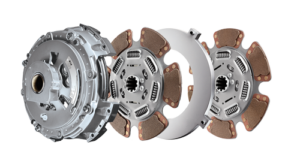 Step 2: Select an Eaton Advantage Series or EverTough Clutch
Eaton's Advantage Series clutches are made for the long haul. They feature a 50K mile standard lubrication interval for linehaul applications and come with a standard 3-year unlimited warranty.
With a 25K mile lube interval, EverTough clutches offer a unique combination of durability and support. All EverTough clutches are 100% new and offer a standard two-year unlimited mile warranty.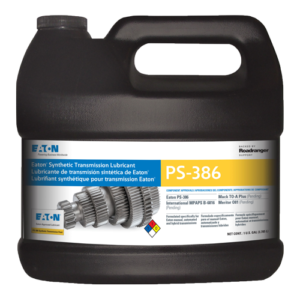 Step 3: Fill with Eaton-Approved Lubricant
Eaton's PS-386 Synthetic Transmission Fluid is designed specifically to optimize perfor-mance in Eaton transmissions. PS-386 improves fuel economy, reduces friction and gear wear, and prolongs the life of your trans-mission. Eaton-approved PS-386 is a necessary component in the WELLER Reman Bundle Program.
To see a complete list of approved products and suppliers, please visit www.roadranger.com.
YOU MUST REGISTER TO RECEIVE THE REMAN BUNDLE WARRANTY.


Note: Warranty is not transferable from the originally registered vehicle. Additional bundle warranty applies to Weller Reman Transmission only. Clutch warranty follows Eaton policy and claims will be administered by the selling dealer or distributor. Features and specifications listed in this document are subject to change without notice and represent the maximum capabilities of the software and products with all options installed. Although every attempt has been made to ensure the accuracy of information contained within, neither Weller or Eaton make any representation about the completeness, correctness or accuracy and assumes no responsibility for any errors or omissions. Features and functionality may vary depending on selected options. Eaton, Fuller, Roadranger, Solo, UltraShift and Fuller Advantage are registered trademarks of Eaton. All trademarks, logos and copyrights are those of their respective owners.
WELLER REMAN TRANSMISSION & EATON CLUTCH AND LUBE WARRANTY REGISTRATION FORM
Use this form to activate an additional one year warranty on a Heavy-duty WELLER Reman transmission when paired with a Genuine Eaton Clutch, and Eaton approved Lubricant (WELLER Reman Bundle Warranty). Registration for additional warranty must be completed/submitted within one year of the retail sale of bundled products. 1. Purchase of heavy-duty WELLER Reman transmission, Genuine Eaton Advantage/EverTough clutch, and Eaton-approved synthetic lubricant is required to activate additional 1-year warranty on a WELLER Reman transmission. 2. Please enclose proof of purchase or repair order listing transmission, clutch, and lubricant along with this form to activate the warranty. 3. Coverage confirmation will be sent via your preferred method of communication. 4. UltraShift, UtraShift PLUS and Lightning transmissions (FRLO models) are not included in this program.